Looking For A Liberal Sunday School Program for Your Children? You have Found It!
LEARNING VALUES FOR A BETTER WORLD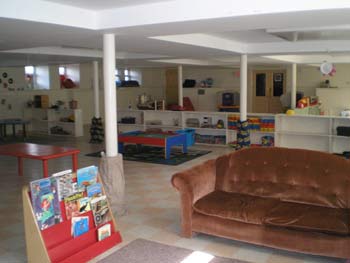 RELIGIOUS EDUCATION AT UU OF RUTLAND
RE Mission Statement:
We come together as a community to support the spiritual and moral development of the children and adults in the church. We believe Religious Education provides the opportunity for children of all ages and adults to develop a personal religious identity. With the use of age-appropriate curriculums and committed teachers, we provide opportunity for people to freely ask questions, express opinions, and explore spirituality and religion.
RE Program (September-June)
Sunday mornings at Unitarian Universalist Church of Rutland are alive with a full range of programs designed to meet the religious growth needs of our children. Classes are led by energetic, caring adults who are committed to the spiritual and moral development of the youngest members of our community. From the tots to the teens, they will be taking the next steps on the life-long journey of their own personal religious identity.

RE Registration
Registration is required for all students in the RE program. Registering your child helps us make more appropriate plans and ensures that your child receives mailings from his or her teachers and from the church office about other church programs. If you did not receive registration materials recently in the mail, please contact Margaret Francoeur-Dunne, undunne@gmail.com - (802) 775-7916
Special Needs
Every effort is made to attend to the special needs of children in our congregation. Please contact a RE Committee member to discuss how we can best accommodate your child.
Classroom Conduct
Our teachers and staff spend much time and energy creating a supportive, nurturing, and positive atmosphere in the classroom. We expect all children to behave in a manner that fosters these feelings for themselves and their classmates. Each teaching team is encouraged to develop a classroom covenant with the children. Parents can help by discussing appropriate behavior with their children and reinforcing the classroom covenant.
Parental Involvement
Our RE Program is a volunteer, cooperative effort. Parents who enroll their children are committing themselves to active participation in the Religious Education Program of this church. There are opportunities for all members and friends of this congregation to participate as teachers, guest adults or to serve on the RE Committee.
Parents can optimize the Church School experience for their children by bringing them regularly to church and sharing their own interests in church with their children. The main goal of our Church School program is that children attending regularly will receive the foundation for a lifelong religious and spiritual quest.
Guest Adults
Parents and other adults in the congregation are encouraged to volunteer two Sunday's a year as a guest adult, sitting in with the classes and offering assistance to the teachers and children. This is a great way to get to know some of our younger members, remember the joys of self-discovery and support the RE program of this church.
Questions, Concerns, or More Information - contact:
Pre-K - 6 Grade Coordinator: Margaret Francoeur-Dunne, undunne@gmail.com - (802)775-1916
Uth Group Coordinator (7-12 Grade): Bela Schug, chelas@gmail.com, (802)775-7916