Online ZOOM Sunday Services at 10:30 A.M.
No In Person Services at the Church until further notice - ZOOM services Sundays as listed below at 10:30. - To hear our most recent recorded sermons click on "Hear Our Most Recent Sermons" in the column to the left. To read our most recent newsletter click on "Read Our Most Recent Newsletter" in the column to the left.
Because of the coronavirus quarantine, there will be no gathering for services at our church, until further notice. Here are our plans for this month's online services, via Zoom. Some programs, particularly Rev. Threet's, may vary to address the changing needs of the moment. We all miss being together, but while we are not, we can still keep in touch and help each other in fellowship.
Here is a link to a helpful video on how to use Zoom. (Just click on it, and the video will play!)
www.youtube.com/watch?v=9isp3qPeQ0E
If you need help during the week to get Zoom working for you, please call the church at 802-775-0850. You will be called back by someone who can guide you through it. Zoom is generally easy to use and it works on computers, tablets and smart phones.
To receive the required email invitation to join the Sunday Service please call Nancy Weis at (802) 273-3571.
Services:

March 28 - April Fool & More, Herb Ogden
What happens when practical jokes and religion mix? How easily can we be fooled about not only trivia but also about important things? Is there a hunger for hoaxes?

April 4 - Preparing for Change - Again, Rev. Barbara Threet
(U. U. Glens Falls joins Rutland via Zoom)
The truth is that all of life involves change, whether we're prepared for it or not. But we anticipate an easing of Covid and embrace the possibility of more "normal" church for next year (fingers crossed!), so it's a good time to examine what we've all learned about change. How can these last many months inform us going forward?
April 11 - Science and Liberal Religion, J. P. Cass
After the past year, what have we learned, and what are we still struggling with, when it comes to reconciling science and belief? This will be delve more into the book Why Trust Science? by Naomi Oreskes.
April 18 - Truth and Meaning after 2020, Gaye Symington
In November of 2020 Gaye led a service for the Mt. Mansfield UU Fellowship reflecting on political and social upheavals of the past four years and trying to come to terms with where UU principles offer guidance for navigating a path to seeing over the walls of division that are so prevalent in our world today. She's updated those thoughts based on events since the election, but cautions that folks should not come to the service expecting clear answers or advice about the future. She looks forward to sharing her reflections and learning from the experiences and outlook of the Rutland congregation.
April 25 - All that Was Once Humanly Possible, Rev. Barnaby Feder
Rev. Barnaby serves the Champlain Valley UU Society, in Middlebury. He will bring some life to our Universalist heritage that culminates in some insight about religious passion from Rev. Emma Bailey, a largely forgotten Universalist minister from Wilmington, Vt., who was active in rural Ohio, Pennsylvania, and New York in the late 19th and early 20th century.
May 2 - A Unitarian Radical, Rev. Barbara Threet
(Bennington will join UUCR via Zoom)
John Haynes Holmes (1879 - 1964) is considered to be one of the greatest social activists in Unitarian history. He was also one of the most controversial, especially when he went head to head with another Unitarian, former US President William Howard Taft. We'll consider Holmes's impact, and examine some of the questions he raised.
<div class="fb-follow" data-href="www.facebook.com/zuck&quot; data-colorscheme="light" data-layout="standard" data-show-faces="true"></div>
December 8 - Rev. Barbara Threet - Let there be Joy
Child Care and Sunday School
We believe Religious Education provides the opportunity for children of all ages to develop spiritual and moral identities.
Your Liberal Religious Home in Downtown Rutland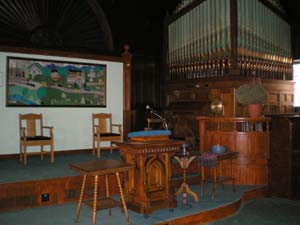 Are you looking for a church home:
>Where people affirm the integrity of each person's spiritual journey?
>Where members work towards a fair and just society?
>Where you can join a supportive community for all ages?
If this sounds like a church for you, be our guest this Sunday at 10:30 at the Unitarian Universalist Church of Rutland,117 West Street.
Our Mission Statement
The Unitarian Universalist Church of Rutland exists to provide a joyful and mutually supportive community of all ages, while fostering spiritual growth and the search for personal truth for the free and creative expression of thought, feeling and ideas; and to make a difference here in our own fellowship and in the wider community by working for a more tolerant, respectful and compassionate world.
Where We Are Located
We are located at 117 West Street, downtown Rutland. For directions please call 802-775-0850.