Sunday Services at 10:30 A.M.
November 19th:
J. P. Cass, "Thanksgiving in Perspective"
We will look at the history of the holiday, and where we might take it going forward.
November 26th:
Cathy Thomas and Jean-Marie Walker "Gratitude Fellowship"
We at UUCR are going to try out something new (as we often do). Instead of listening to a service or talk, we will instead explore together, the question, "What is gratitude?"
December 3rd:
Rev. Barbara Threet "What Do Non-Christians Do in December?"
We'll explore a few December stories and customs that come from some cultures that aren't Christian at all, or those which arenominally Christian but where church plays a very minor role in regular life. Did you know about the Christmas Wombat? Or Old Belfana? How about Iceland's Gryla? Here's your chance…
December 10th:
"Intergenerational Sunday Service: Holiday Symbols and Decorations"
After a short talk on the history of the evergreen tree and other symbols of the season, join us in making decorations and decorating the sanctuary.
Friday December 15th, 5:30-8pm Intergenerational Solstice Gathering "Bringing in the Light"
During the darkest time of the year, we need to feel the warmth of the presence of others. On Sunday, we will have decked the church hall, so Friday, we hope everyone will come to enjoy good tidings of the solstice season.
The event will start with a potluck dinner (please bring a dish to share), and some time to mingle. Then we will turn the lights down, and begin with a single candle in the dark, and invite people to get up and share a song, a poem, a story, a joke etc, and then light their candle off the main one. As we celebrate what each of us brings to the group, the hall gradually fills with light.
December 24th, 5:00pm - Christmas Eve Service with Rev. Barbara Threet
An intimate and meaningful Christmas tradition at the Unitarian Universalist church, with carols and reflections on the holiday.
Where We Are Located
We are located at 117 West Street, downtown Rutland. For directions please call 802-775-0850.
A Liberal Religious Community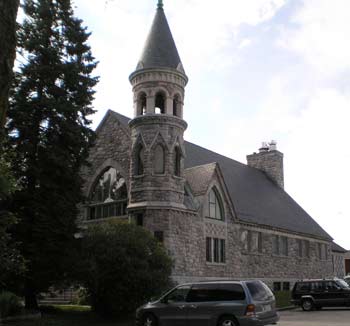 Are you looking for a church home where,
~ people affirm the integrity of each person's spiritual journey?
~ members work towards a fair and just society?
~ you can join a supportive community for all ages?
If this sounds like a church for you, be our guest this Sunday at 10:30
Upcoming Events
Saturday November 18th, 6pm - Stick Season Contra Dance
Join us for the second of our series of dances. Live music and calling with Marcos Levy, Mary Barron, and Steve Spencely. All dances are taught. A fun evening for dancers of all ages and experience. Free entry, refreshments for sale.
Our Mission Statement
The Unitarian Universalist Church of Rutland exists to provide a joyful and mutually supportive community of all ages, while fostering spiritual growth and the search for personal truth for the free and creative expression of thought, feeling and ideas; and to make a difference here in our own fellowship and in the wider community by working for a more tolerant, respectful and compassionate world.

Sunday services are at 10:30 a.m. All are welcome in the church if they follow state pandemic recommendations. Remote attendance is also welcome using this link: zoom.us/j/96613644703?pwd=YmQzUmJSWmNSTmtOVUFMWFZvTU9UZz09 Meeting ID: 966 1364 4703, Passcode: 386757.]