Sunday Services at 10:30 A.M.
June 11      Sunday Service Committee, Flower Communion 
We'll celebrate and remember some of the significant moments and events of this past church year, learn about the origin of this celebration, and hold our annual Flower Ceremony. Please bring a flower or two, even if you choose not to come in person.
June 19      No service  Please note that the Solstice Service will be held on the actual Solstice this year.
June 21      Solstice
Our annual Summer Solstice Celebration will be held at 6:45 p.m., Wednesday, June 21 at Haroldhenge, 731 Creek Rd. in Rutland Town. All are welcome at a very large stone circle for a spiritual
celebration of the cycles of Nature and the vitality of our fire of commitment -- through short readings, meditation, and movement, along with the usual spectacular burning of the dry evergreen with what we wish to be rid of. Bring instruments and noisemakers. Bug repellant may be useful, though we will have
citronella torches. Car pool will leave the church at 6:30.
Where We Are Located
We are located at 117 West Street, downtown Rutland. For directions please call 802-775-0850.
A Liberal Religious Community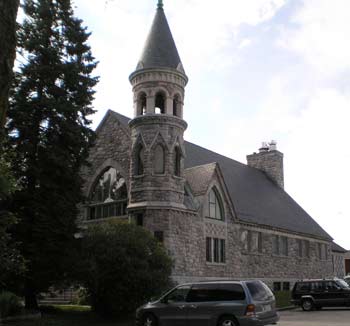 Are you looking for a church home where,
~ people affirm the integrity of each person's spiritual journey?
~ members work towards a fair and just society?
~ you can join a supportive community for all ages?
If this sounds like a church for you, be our guest this Sunday at 10:30
Upcoming Events
Our Mission Statement
The Unitarian Universalist Church of Rutland exists to provide a joyful and mutually supportive community of all ages, while fostering spiritual growth and the search for personal truth for the free and creative expression of thought, feeling and ideas; and to make a difference here in our own fellowship and in the wider community by working for a more tolerant, respectful and compassionate world.

Sunday services are at 10:30 a.m. All are welcome in the church if they follow state pandemic recommendations. Remote attendance is also welcome using this link: zoom.us/j/96613644703?pwd=YmQzUmJSWmNSTmtOVUFMWFZvTU9UZz09 Meeting ID: 966 1364 4703, Passcode: 386757.]