Sunday Services at 10:30 A.M.
September
3 no service
10 Rev. Barbara Threet, "Setting Off on the Journey & Water Ceremony"
As is the custom in most UU churches, we'll begin our 2023-24 church year with a reflection on the importance of community, and an explanation of why so many of our churches use the blending of water as a symbol of the blending that happens in our communities. This will be followed by our annual Water Ceremony, so please bring a bit of water from some place or event that held a particular meaning for you over the summer (and we'll have water available in case you forget). See you in church, as we kick off the new church year!
17 Rev. Calvin Dame, title, description pending
24 Rev. Kathy Duhon, "In the Belly of the Beast: What the Holiest Jewish Day Brings Us"
Today is Yom Kippur and the story of Jonah's experience in the belly of the beast is read, with a message for us today. What does it mean to atone, to turn around, to live in awe instead?
October
1 Rev. Barbara Threet, "The Search for Justice"
UUs, as well as our Unitarian and Universalist forebears, have a long history of involvement in a variety of social justice movements. For many people, social action is at the center of what it means to be a Unitarian Universalist, as we work on issues around immigration, dismantling racism, LGBTQ+, climate change, health care, and many others. Why is social action so central to our faith, and how is that lived out in UU congregations?
Where We Are Located
We are located at 117 West Street, downtown Rutland. For directions please call 802-775-0850.
A Liberal Religious Community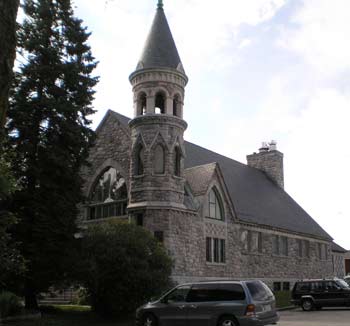 Are you looking for a church home where,
~ people affirm the integrity of each person's spiritual journey?
~ members work towards a fair and just society?
~ you can join a supportive community for all ages?
If this sounds like a church for you, be our guest this Sunday at 10:30
Upcoming Events
Our Mission Statement
The Unitarian Universalist Church of Rutland exists to provide a joyful and mutually supportive community of all ages, while fostering spiritual growth and the search for personal truth for the free and creative expression of thought, feeling and ideas; and to make a difference here in our own fellowship and in the wider community by working for a more tolerant, respectful and compassionate world.

Sunday services are at 10:30 a.m. All are welcome in the church if they follow state pandemic recommendations. Remote attendance is also welcome using this link: zoom.us/j/96613644703?pwd=YmQzUmJSWmNSTmtOVUFMWFZvTU9UZz09 Meeting ID: 966 1364 4703, Passcode: 386757.]