Sunday Services at 10:30 A.M.
12/ 24 - Christmas Eve Vespers - Rev. Barbara
A traditional Christmas Eve service of stories, songs, and candlelight in our Sanctuary. Note that the service will start at 5 PM.

12/25 - no service
1/1 - Herb Ogden, New Year's Resolutions: From the Sublime to the Ridiculous. Sources will vary from the Seven Principles of the Unitarian Universalist Association to the writings of Mark Twain.
1/8 - Phil Crossman, "Some Animals More Equal": Attitudes Toward Equality and Inequality in American Life"
Americans have been thinking about, feeling about, and debating the subject of equality for as long as we can remember. Some inequalities disturb us to the core. Some inequalities we have been taught to celebrate. Some of the same are hardly noticed. This talk looks at equality and inequality from a philosophical, religious, and historical perspective, and asks us all to consider just how our attitudes toward different forms of inequality have been shaped without leaving an inventory.
1/15 Karen Neller, Pets and the interdependent web of life
In mid-January, people line up to have their domestic animals blessed at the church of San Antón in the center of Madrid. There are dogs and cats, as well as more unexpected animal friends, such as a lizard or a small goat… What animals have been important to you? One of our principles is to live with an awareness of and care for the interdependent web of life, and a celebration of part of that connection is "the blessing of the animals". How are animals a blessing in our lives?
Where We Are Located
We are located at 117 West Street, downtown Rutland. For directions please call 802-775-0850.
A Liberal Religious Community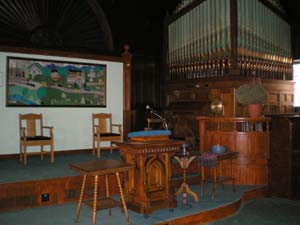 Are you looking for a church home where,
~ people affirm the integrity of each person's spiritual journey?
~ members work towards a fair and just society?
~ you can join a supportive community for all ages?
If this sounds like a church for you, be our guest this Sunday at 10:30
Coffeehouse Concert
Live music is coming back to UU Church starting in 2023!
January 28, 7pm, at the church with a great band, Luminous Crush! Click on the link below to purchase tickets online:
www.eventbrite.com/e/downtown-rutland-coffeehouse-concert-luminous-crush-tickets-489979280217
These would make a great last-minute Christmas gift for that special someone who is a music lover or hard to buy for!
Our Mission Statement
The Unitarian Universalist Church of Rutland exists to provide a joyful and mutually supportive community of all ages, while fostering spiritual growth and the search for personal truth for the free and creative expression of thought, feeling and ideas; and to make a difference here in our own fellowship and in the wider community by working for a more tolerant, respectful and compassionate world.

Sunday services are at 10:30 a.m. All are welcome in the church if they follow state pandemic recommendations. Remote attendance is also welcome using this link: zoom.us/j/96613644703?pwd=YmQzUmJSWmNSTmtOVUFMWFZvTU9UZz09 Meeting ID: 966 1364 4703, Passcode: 386757.]