Unitarian Universalist Church of Rutland - Child Care Available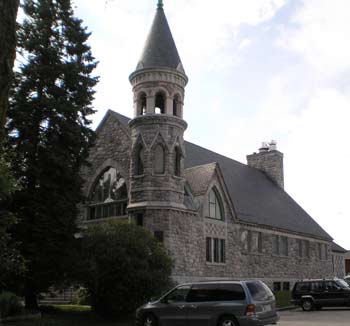 The Unitarian Universalist Church of Rutland is affiliated with the Unitarian Universalist Association of North America and is an ethical and liberal religious community dedicated to promoting the ongoing search for truth and to affirming the inherent worth of the individual.
We welcome all who find our emphasis on personal religious integrity and commitment meaningful.
We are located in downtown Rutland at 117 West Street.
Services - Sunday at 10:30 A.M. - Child Care Available
December 14th Will Hunter, "Difficult People and How to Look Forward to Working With Them":
All of us have difficult people in our lives, and we are sometimes the difficult people in other people's lives. Maybe we have some ways of dealing with them without going crazy, but can we actually do things so we look forward to working with them? Will Hunter will offer some reflections on this question and discuss his experiences working with lawyers, addicts, prisoners and people struggling with mental illness.
December 21st Becky Eno, "Songs, Stories & Candles of Hope and Joy": In the morning service, we'll honor the winter holidays of various faiths and cultures - including Yule, Hanukkah, Christmas, and Kwanzaa - through music, words and lots of candlelight.
Then, as night falls, let's join together again to celebrate the Longest Night at Kurt Kretvix and Fredda Mangel's house, 1859 Creek Road, Clarendon!
Bring:
Percussion instruments & bells
A tasty dish of your choice to share
Warm outdoor clothing
5:15 Car pool leaves church
5:30 Arrive at Kurt Kretvix and Fredda Mangel's house, 1859 Creek Road, Clarendon
6:00 Fire celebration
6:30 Potluck
Christmas Eve Service - December 24th 7 p.m. Becky Eno, Carol Service: Usher in Christmas UU style with the gifts of shared carol-singing, poems and stories, and a candle-light meditation, followed by some holiday fellowship. (Please bring some of your favorite holiday cookies or other snacks to share.)
December 28th David Russell, "This is My Epitaph": One type of self reflection is to write your own obituary, another is to script the epitaph for your grave. The epitaph is a lot shorter. I have completed 73 years on the planet and I am planning the epitaph. All during my working career I thought that my gravestone should read "the best revenge is living well." It captured my resentment at a world gone wrong. The paradox was that I live in an exceptional country, blessed with prosperity and exceptionally good health. You will be happy to know that I am about to change the epitaph to "I am still learning."
January 4th Nancy Weis, "Persephone's Winter Vacation": Demeter, the harvest goddess, was so upset when her daughter, Persephone, went away to the underworld for half the year, that she made winter happen while her child was away. Greek mythology is relatively silent about how Persephone felt about it. This talk will explore the many joys and advantages of winter.
January 11th Theresa Krieger, "Rightness, Reason and Relationship": Our third principle calls us to acceptance of one another and encouragement to spiritual growth. How do we do this in a faith tradition that relies heavily on reason, among individuals who've reached incompatible conclusions about life's big questions? Is reason a tool that can help with this?
January 18th Luther Brown and Fredda Mangel, Martin Luther King Day Celebration, "The Dream Remembered": Join us today to celebrate Martin Luther King Jr. through songs, and readings.
January 25th Rev. Sears, "Robert Burns Sunday: The Poetry of Place": In Scotland, when people refer to "The Bard," they are referring to Robert Burns rather than William Shakespeare. Burns is inextricably linked to Scotland. There are various reasons for this. The sermon will focus on some of these reasons as we explore the link between poetry and a sense of place. (Yes, there will be bagpipe music.)
February 1st Bill Harm, "Fulfillment": What are our personal views of fulfillment? How important is fulfillment to us? Do we project our own views of fulfillment upon others? Are there socio-economic, cultural, or other factors that lead to different perceptions of fulfillment?