Unitarian Universalist Church of Rutland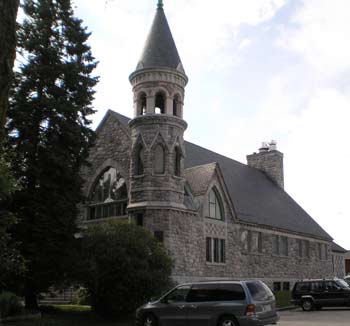 The Unitarian Universalist Church of Rutland is affiliated with the Unitarian Universalist Association of North America and is an ethical and liberal religious community dedicated to promoting the ongoing search for truth and to affirming the inherent worth of the individual.
We welcome all who find our emphasis on personal religious integrity and commitment meaningful.
We are located in downtown Rutland at 117 West Street.
Services - Sunday at 9:30 A.M.
July 6 no service
Sunday, June 22nd, June 29th, and July 6th -- no services
Summer services will resume on July 13th at 9:30 a.m.
July 13 Kathy Harm, "What Makes a Sermon Good?" After a short history of sermons and their use in different religious traditions, we'll look at what we find most important in making a sermon good. Attendees will be given a list of factors and will vote for their top three.
July 20 Kathy Harm, "Silence and Stillness": For this service, the sermon will emulate a Friends meeting and have silence broken only if the spirit moves you.
July 27 Herb Ogden, "What Makes A Religious Space Good"? Herb will show pictures of various religious spaces from ancient Greece until today and then ask the congregation to identify what elements are important.
Aug. 3 Becky Eno, ""War, Peace, and Human Nature": As we commemorate the 69th anniversary of the nuclear bombings of Hiroshima and Nagasaki - in the midst of our current global landscape of wars and terrorism, let's consider what we've learned, what we believe, and perhaps what we still wonder about war and peace. Are some acts of war more or less just? Is an inclination towards warring so deeply rooted in our human nature that we are doomed to a world of war without end, Amen? Or are we humans capable of learning and employing peaceful methods of settling differences? How can our UU Principles inform and guide us if we choose to battle the odds and fight for peace?
Aug. 10 Rev. Stan Sears, "The subtle confidence of faith": "Faith" is a word that I dance with. There are times when we feel close, and other times when we spin away from each other. The idea for this sermon came while reading Harvey Cox's book, The Future of Faith. Cox differentiates between faith, which he describes as a "deep seated confidence," and belief, which he says is "more like opinion." Between the slow dance and the spin, I felt the need to explore it with a sermon.
Aug. 17 Jim Haley, "Despair in a Land of Plenty": Have we created a culture of hopelessness? In a country of opportunity and wealth, why do we have so much poverty (on many levels)? Are problems of addiction and depression symptomatic of a culture of despair? What can we do to promote a paradigm shift to a more hopeful society, in our congregation, our neighborhoods, our region, our country and our planet. Bring your thoughts and answers (I sure don't have them all!).
Aug. 24 Rebecca Mattis, "Communication and Values-based Living": Many of us are familiar with various communication techniques, such as "I messages," that can be practiced to make communication more successful. A variety of books have been written on the subject; a particularly valuable one is Nonviolent Communication by Marshall Rosenberg. The author takes the extra step of teaching us to focus our empathy not just on thoughts and feelings, but on human needs and values; he also emphasizes the benefits of practicing these skills when interacting with strangers, especially in emotionally charged settings. In this sermon, Rebecca will summarize Rosenberg's book and show how it fits into a life centered around our UU principles.
Aug. 31 No service
Sept. 7, 10:30 a.m. Ingathering and Water Communion