Unitarian Universalist Church of Rutland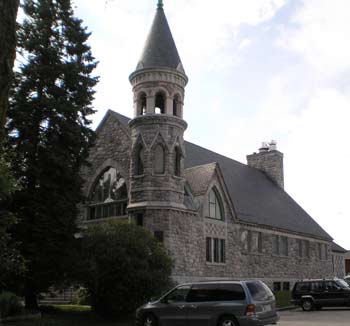 The Unitarian Universalist Church of Rutland is affiliated with the Unitarian Universalist Association of North America and is an ethical and liberal religious community dedicated to promoting the ongoing search for truth and to affirming the inherent worth of the individual.
We welcome all who find our emphasis on personal religious integrity and commitment meaningful.
We are located in downtown Rutland at 117 West Street.
Services - Sunday at 10:30 A.M.
March 30th Rev. Steve Wilson, "The Moral Wisdom Existentialism": Existentialists describe the state humans find themselves thrown into here in life as absurd, meaningless, without the absolutes we have been promised. What next.Today, without claiming their lack of faith as an absolute, we face head on the challenge these thinkers of the last century ask of us; The challenge of creating our own meanings in life.
April 6th Nancy Weis, " "Habit, Custom, and Holy Writ": When we do anything that gratifies us, we tend to repeat it. The more we repeat it, the less we question its usefulness, meaning, and consequences. What does this mean to human lives?
April 13 - Antonin Robbason & Herb Ogden, "When Is Prayer Unconstitutional?" Attorneys Antonin and Herb will briefly present each side's arguments in the U. S. Supreme Court's pending Town of Greece case,in which the town's governing board begins each meeting with a prayer that almost always Christian, made from the podium. They will then lead a discussion of how much religion politics can tolerate and vice versa. Believe it or not, there are implications for how we phrase comments during Response Time.
April 20 Kathy Harm and Karen Kysar, "A Different Path": The Stafford Technical Center offers students an educational opportunity that is not only different from traditional schools but vastly different from vocational schools of the past. The exciting curriculum, entrepreneurship, and community interaction will be highlighted by two students.
April 27 Rev. Sears, "An Attitude of Gratitude": Roy "Attitude of Gratitude" has been my friend since seventh grade, 50 years ago. While I have been running competitively for nearly that long, Roy just joined me in this passion within the past decade or so. Almost from the start, he became a major fundraiser for The American Cancer Society. (He leads Team DeterminNation.) Since my first wife died of breast cancer, I contribute generously to his cause. He repays me in sermon ideas, friendship, and ideas for races to run. This sermon will help kick off our stewardship drive for the next fiscal year.
May 4 - Kate Thomas, "How We Can Care: A Discussion of Care Ethics": How can simple acts translate to an entire ethical system? Twentieth century philosophers have been studying care as a way of getting people to do the right thing. Kate will outline care ethics and apply the concept to a real ethical problem.