Unitarian Universalist Church of Rutland - Child Care Available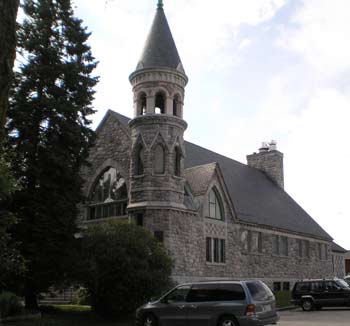 The Unitarian Universalist Church of Rutland is affiliated with the Unitarian Universalist Association of North America and is an ethical and liberal religious community dedicated to promoting the ongoing search for truth and to affirming the inherent worth of the individual.
We welcome all who find our emphasis on personal religious integrity and commitment meaningful.
We are located in downtown Rutland at 117 West Street.
Services - Sunday at 10:30 A.M. - Child Care Available
February 15th Rev. Sears, "Is God Really a White Racist?"
One of my favorite religious thinkers was Bill Jones. Jones was a Unitarian Universalist minister. He was also an eminent African-American college professor. His most famous book was Is God a White Racist? Published during the 1960s, the issues that he addressed are still trenchant ones 50 years later. In light of some of the murders of young African-Americans last year, it is worth returning to Jones and the questions that he asked.
February 22nd Kevin Kiefaber, "Mutual Aid--Care and Nurturing of our Fellow Human Beings"
In this season of Seasonal Affective Disorder, we'll talk a little about stress, depression, and suicide awareness and prevention, as well as ways we might help each other feel more connected.
March 1st Ed Safford, "A Footpath in the Wilderness"
A personal story of wonder, adversity and learning while thru-hiking Vermont's Long Trail. Can accomplishing a feat of no concrete value be priceless? I'll answer that question and tell a few trail stories along the way.
March 8th Sherri Durgin-Campbell, "Lessons from Project Vision"
Faith, Focus and Breathing Life into a Dying System
March 22nd: Kathy Harm "To Be or Not To be... Vegetarian" There are many reasons for adopting a particular diet - religious, dietary, spiritual, cultural, nutritional. Hear vegetarians and omnivores give explanations for their individual choices.
Join the discussions!