Unitarian Universalist Church of Rutland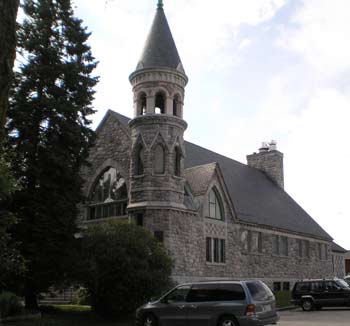 The Unitarian Universalist Church of Rutland is affiliated with the Unitarian Universalist Association of North America and is an ethical and liberal religious community dedicated to promoting the ongoing search for truth and to affirming the inherent worth of the individual.
We welcome all who find our emphasis on personal religious integrity and commitment meaningful.
We are located in downtown Rutland at 117 West Street.
Services
May 5th - Joyce McMahon, "Genealogy Searches: Learning from Family Histories": Genealogy searches can help us build family histories and find out more about the people who came before us, and how their choices (religious, social, familial, etc) helped make us who we are today.
May 12th - Rev. Baron, "Outlawing Jelly Beans and Other Injustices": This intergenerational
service will explore issues of justice and injustice, and the ways that love can overcome abuses
of power.
May 19th - Rebecca Mattis, "Deserve or De-serve?": What do we mean when we say that
someone does or does not deserve something? In this talk, Rebecca discusses what it is we serve when we think about deserving, the often troubling ways the idea appears in our culture, and what place deserving might take among our UU principles.
May 26th - Rev. Baron, "Forgiving Others": A look at the sometimes monumental task of
forgiving those who have wronged us, and coming to peace.
June 2nd - Rev. Baron , (Annual Meeting)"Being Forgiven": Hard as it can be to forgive others,it can sometimes be harder to forgive ourselves, or to let ourselves feel forgiven by others.
June 9th - Rev. Baron, "Flower Communion": Our annual celebration of the congregation and our life together. If you have flowers, please bring some to share!